Transmission Repair in Itzehoe
Existing or developing damage to your vehicle's transmission is often recognized by strange or unusually loud driving noises, fluid loss, or even shifting and clutch problems.
The reasons can be a thermal overload, leaks in the housing or seals due to material defects or the use of too little or unsuitable transmission oil.
 In all these cases we are your professional contact for transmission repair in Itzehoe.
After a thorough inspection, our professional staff can decide what repair measures need to be taken in  order to restore the functionality of the transmission.
Normally, the transmission repair is carried out after a complete disassembly, during which all defective parts are professionally replaced. After reassembly, we do a final  transmission check for functionality and grant a warranty period of one year in any case.
If required, we will also be happy to pick up your vehicle and provide a rental vehicle for the duration of the repair work.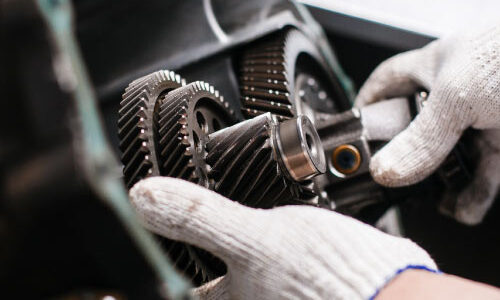 Paying off invoice stress-free
In each of our branches you may conveniently pay off the bill in monthly installments. This is enabled by our partner bank Santander.