Transmission Repair in Flensburg
Problems with the transmission can be caused by thermal overload, leaks in the housing or seals, general wear of the material or because of the use of too little or unsuitable transmission oil.
These are mainly noticeable through particularly loud or unusual driving noises, difficulties with the gearshift or even loss of fluids.
If one or more of these signs appear you need to act fast.
As your reliable contact for transmission repair in Flensburg, we can suggest suitable repair measures after a thorough inspection of the transmission to restore the functionality of your transmission and at the same time prevent a costly replacement of the transmission.
With the latest technology and years of experience, our employees carry out the expert removal of the transmission and the replacement of all defective parts as well as the reinstallation at an absolutely professional level.
After a final check we grant a warranty of one year on the repaired transmission.
Our service offer also includes a pick-up of the vehicle as well as the provision of a rental car during the repair time if desired.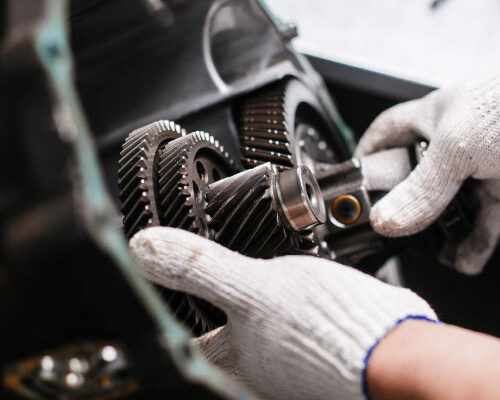 Paying off invoice stress-free
In each of our branches you may conveniently pay off the bill in monthly installments. This is enabled by our partner bank Santander.